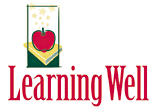 Recent Grant Award
Richard M. Fairbanks Foundation
For Immediate Release
April 22, 2005
School-based health clinics get shot in the arm from local foundation
Learning Well Inc. will expand Marion County services with $1.5 million
INDIANAPOLIS ֠More students in Marion County will have access to health care services at school, thanks to a nearly $1.5 million grant given to Learning Well Inc. The grant will allow Learning Well to add 23 school-based health clinics to its roster over a two-year period.
Learning Well currently operates 52 clinics in public, private and charter schools in Marion County. The $1,484,200 grant from the Richard M. Fairbanks Foundation will allow clinics to open in three more public schools and 20 additional charter schools, bringing the total number of operating clinics to 75 by the end of 2006.
"Our vision has always been to serve a majority of the Marion County school children," said Donna A. Stephens, executive director and CEO of Learning Well. "his generous grant brings us one step closer to that goal, allowing us to serve the children and families who are in greatest need."
Learning Well is a nonprofit organization that provides preventive and primary health care services to students in school-based clinics. Funded in large part by a grant from The Health Foundation of Greater Indianapolis, Learning Well has brokered partnerships between schools and health care systems to offer free medical care and health education services to students. The overarching aim: Improve student health, well-being and performance in school.
School-based clinics play an important role in the health care system they reduce emergency room visits for basic medical care, reduce student absenteeism and help educate families about healthy lifestyle choices.
As of Jan. 1, Learning Well clinics were operating in 10 metropolitan public school systems as well as the parochial school system. Clinics serve three kindergartens, 21 elementary schools, 17 middle schools and 11 high schools. Staffed by qualified medical personnel, the clinics offer a full range of health care services from sports physicals and blood pressure screenings to immunizations and emergency care.
New clinics will open this year in Decatur, Franklin and Wayne townships as well as in 15 charter schools across Marion County. Five additional charter school clinics will open in 2006.
Kevin Teasley, president and founder of the Geo Foundation and the Indiana Charter School Service Center, said Learning Well clinics are an asset to all schools but are of vital importance to charter schools, whose students are primarily from minority and low-income families.
"Our kids come to school with great needs, and we need to do all we can to meet them," Teasley said. "Learning Well Clinics are a godsend because they allow us to provide medical services that our kids need."
Public schools also praise the Learning Well Clinics, citing the medical resources as critical to student success. "I don't know what we would do without them," said Beech Grove Schools Superintendent Rex Sager. "Money is tight and always getting tighter, and the number of kids who need attention and medical care is growing. Learning Well offers a service that we couldn't and itҳ a service our kids need."
News Articles
Indianapolis Star
Inside Indiana Business