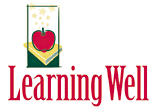 Learning Well is a non-profit organization with the following Mission, Vision and Guiding Principles:
Mission
To improve the health, well-being and school performance of students in Marion County through improved access to integrated, preventative, and primary health care services provided by collaborative partnerships.
Vision

The majority of Marion County public and private school children will have access to primary health care through Learning Well.
Guiding Principles
Provide access to all students seeking primary health care services regardless of ability to pay
Provide programs that have the ability to meet current needs of the populations served
Integrate dental, mental health, vision and substance abuse services
Develop partnerships between schools and health care providers
Encourage students, schools, families and communities to play a central role in planning and implementing service delivery strategies
Standardize guidelines throughout the Learning Well clinics
Produce measurable outcomes based upon the guidelines that govern Learning Well services
History
On September 16, 1999 , all Marion County public school districts, the Marion County Catholic school system and a variety of non-profit health care systems in Marion County came together to build a collaborative partnership. This partnership, known as the School Wellness Collaborative, was developed to deliver health care to all Marion County students through school-based health clinics. This Collaborative was the culmination of years of work by many individuals, civic organizations, health systems and school organizations. On October 3, 2002 , with the assistance of a generous grant from The Health Foundation of Greater Indianapolis, the non-profit corporation Learning Well, Inc. was started. Learning Well is now well positioned to develop substantial and sustainable funds to support school health services through school-based health clinics.
Funding

Financial support for Learning Well is received from a variety of sources. A generous grant from The Health Foundation of Greater Indianapolis accounts for the majority of the funds. Additional funds are being provided by The Richard M. Fairbanks Foundation, The Health and Hospital Corporation of Marion County; The Indiana State Department of Health; and The Nina Mason Pulliam Charitable Trust. These funds are utilized to reimburse the Health Care Partners for clinic staff and for the medical supplies provided to the school-based health clinics. The Health Care Partners contribute clinical equipment at no charge to Learning Well. The School Partners provide space, utilities and internet connectivity to each of the Learning Well school-based clinics. New revenue sources are continually being sought to provide the expansion needed to reach all students in Marion County, Indiana.