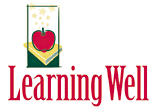 Learning Well, Inc. is a non-profit organization whose Mission is to improve the health, well-being and school performance of students in Marion County, Indiana through improved access to integrated preventative and primary health care services provided by collaborative partnerships. These services are provided in our school-based health clinics.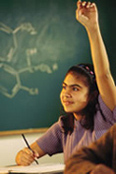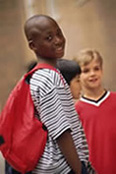 Learning Well is proud to partner with ten (10) of the finest health care providers in Marion County; ten (10) of the Metropolitan School Districts; fifteen (15) Charter Schools and the three (3) Catholic Archdiocese Parochial Schools. nine (9) local Corporations join us as Advisory Partners in this successful collaboration.
At Learning Well, we truly believe that the positive impact of the opportunity for both improved health and education will serve our children well throughout their lifetime.
"The health services have been an invaluable asset to our school. They have a very positive effect on the health of our students, and they're a great help to our parents. Many of our families don't have health insurance and can't afford traditional health care."
Tom Terlap, Principal, Central
Elementary School, Beech Grove