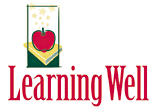 "Fried" Chicken
Satisfy your cravings for fried chicken with this baked alternative. Recipe provided in "Cooking for a Lifetime," by The Care Group
Ingredients
1 cup plain breadcrumbs
1/4 cup skim milk
4 four-ounce boneless, skinless chicken breasts
Prep Time: 5 minutes
Cook Time: 25 minutes
Number of servings: 4
Directions:
Preheat oven to 350 degrees. Place breadcrumbs and milk in separate bowls. Dip chicken breasts in milk and then bread crumbs to coat completely. Place chicken on foil-covered baking sheet and bake for 20-25 minutes, or until chicken is cooked through.
For added flavor, combine your favorite spices (dill, curry, rosemary, Italian blend, etc.) with the breadcrumbs.
Nutrition information: 230 calories, 19 g. carbohydrates, 27 g. protein, 4 g. total fat, 1 g. saturated fat, 65 mg. cholesterol, 1 g. dietary fiber, 280 mg. sodium
On the go?
Keep your food safe
With the hot weather, many people choose to eat several small meals instead of cooking large meals in a hot kitchen. If you are on the go, it is important to remember how to safely take healthy snacks with you.
Avoid leaving cut fruits or vegetables at room temperature for more than two hours. Instead, use a soft cooler and soft ice packs to transport these snacks as well as yogurt, applesauce cups or pre-packaged cheese sticks.
To keep cut fruits, such as apples, pears, peaches and bananas, from turning brown, try dipping them in an acidic juice like lemon or orange juice.
Also, be sure to take a bottle of water with you. On a hot day, a runner can lose as much as a cup of water per mile. Even if you are out walking or playing, it is easy to get dehydrated.
News and resources
Dave Patania joins WTHR Sunrise: Get tips for getting in shape and information on nutrition, exercises with nationally known fitness expert. Source: wthr.com
Get a FREE subscription to Everyday Smart Moves magazine: Find tips for healthier living, activities to get everyone moving, ideas for better meals and snacks, and more in this free magazine from Pepsico.
Food advertising target kids with "advergames:" A Kaiser Family Foundation study details how food advertisers are creating online advertising aimed at children. Source: AdAge.com
Online healthy resources
Free recipes, healthy news alerts, contests and daily motivational and exercise tips are just a Web site away. Check out these free resources to incorporate healthy living into your every day routine.
www.americaonthemove.org
www.healthiergeneration.org
www.in.gov/inshape
www.indianadairycouncil.org
www.indyfitness.net
www.kidnetic.com
www.lightenupindiana.com
www.smartspot.com
August 4, 2006Welcome to the FitCity News, brought to you by Anthem Blue Cross and Blue Shield of Indiana. FitCity is a community-wide childhood obesity fighting campaign supported by The Health Foundation of Greater Indianapolis, the City of Indianapolis, the United Way of Central Indiana, Marion County Health Department and the Information & Referral Network.

AYS kids are "Stepping UP" to health

In response to the rising concern about childhood obesity, AYS (At Your School) began the Stepping UP Wellness Initiative in the fall of 2004 with a grant from Anthem. The initiative introduces physical activity and nutrition programs to AYS' early childhood, kindergarten and before- and after-school classes at participating schools. For example, AYS and the Indiana State Department of Health's Jump Kids Jump program uses jump roping to fight childhood obesity and serve as an early deterrent of osteoporosis.  AYS also recently introduced the Marion County Health Department's Kids Cook program in some AYS schools. The program teaches proper nutrition and gives kids the chance to make their own healthy snacks.Most recently, AYS partnered with the Minority Health Coalition of Marion County to offer Operation Fit Kids, which consists of lessons on fitness and healthy food choices. Each child also receives a journal and step counter. Operation Fit Kids was presented to 23 kids at Crooked Creek and First Meridian Heights summer camps. AYS anticipates continuing this relationship to reach more programs this next school year.     While AYS began in 1980 as a grassroots after-school program at IPS School 70, AYS has since evolved into an agency providing early childhood, kindergarten, and before- and after-school programs for nearly 1,500 young people. 

Annual Corporate Challenge to include interactive family zone, health area

From 7 a.m. until noon on Sept. 16, area businesses will participate in a fun morning of fitness as part of Indiana Sports Corporation's Corporate Challenge and the 28th Annual Community Run & Walk. Events include the frisbee toss, tug-of-war, golf chipping challenge, the 5K and 10K runs and fitness walk, and much more.This year's event, to be held on Butler University's campus, will include an interactive "family zone" with fun physical activities for the spouses and children of participating team members. The event also will host a "health area" where families can learn how to practice healthier lifestyles. Businesses will share what measures they have initiated to improve employee fitness and health. FitCity Indianapolis will be among the exhibitors.Business teams may sign up for the Corporate Challenge prior to Aug. 18, and employees and their families may sign up individually for the Community Run & Walk by calling 317-237-5000 or at www.indianasportscorp.com.

Enjoy your Fair food (in moderation)

August in Indiana means it's time for the Indiana State Fair. And Fair food is part of the fun. FitCity encourages you to watch what you eat, and balance it with a little more exercise. For example,

– An elephant ear has 310 calories
– One fried Snickers has 494 calories
– The funnel cake tops the list with 760 calories and 68% of your daily fat allowance!

The good news: You can burn about 300 calories an hour walking at a normal pace. So if you chose to sample a funnel cake this year, avoid taking the shuttle. Walk around the fairgrounds instead!

FitCity hires program manager

FitCity has contracted Pat Milner as program manager for the initiative. She brings more than 25 years of experience to the position. Pat's primary responsibilities will include establishing and coordinating FitCity's pilot strategic funding program. She also will begin meeting with community partners to grow our 2-1-1 database of programs. She can be reached at [email protected] or 536-1216. 
FitCity calendarAug. 5: Indy in Motion: Walking Program, FREE.  More than 10 public parks offer walking as well as health and fitness education, nutrition information and screenings.  Call (317) 221-3122 or visit www.mchd.com for more information.Aug. 9 – 20:  Healthy Lifestyles Pavilion, FREE with paid Indiana State Fair admission. Visit health booths and get health screenings while you enjoy the 150th Annual Indiana State Fair.Aug. 16: Teen Wellness Course, Bethel Park, 2945 E. Minnesota, 5 – 6 p.m., One-time $10 fee.  For ages 13 – 17 interested in lifting weights and a healthy lifestyle. Call (317) 327-PARK.Aug. 22: Committed to Kids, Methodist Hospital, 6 – 7 p.m., $150 per family.  Eight-week program to help parents manage their children's health through fun physical activities and nutrition education.  Call Anne at (317) 962-2017 to register. Aug. 24: Back-to-School Carnival, School #110, 1740 E. 30th St., 6 p.m., FREE with a parent or guardian.  Enjoy games, food and prizes at the city's biggest back-to-school event.Aug. 27: Wheels for Winning, 9 a.m., $25.  Take the entire family for a ride around the Indianapolis Motor Speedway to benefit Hemophilia of Indiana. Visit www.hemophiliaofindiana.org.