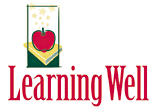 LEARNING WELL EVALUATION
INDIANA UNIVERSITY BOWEN RESEARCH CENTER
Learning Well, Inc. has an evaluation component which is performed by the IU Bowen Research Center. The center will evaluate data that addresses two primary problems that effect student health.
Access to and utilization of quality primary health care services
High absentee rates due to unmet health care needs

The role of IU Bowen Research Center is to:
Conduct monitoring and evaluation studies
o Document services provided
o Measure Impact
Provide technical advice
Collect data:
     o Student Encounters/Super Bills
     o Patient and family surveys
     o Outreach worker reports
     o Clinic staff reports and surveys
All Data is anonymous student data. No student names are affixed to any of the evaluation studies.
Evaluation Team Members:
Terry Zollinger, DrPH
Robert Saywell, PhD, MPH
Komal Kochhar, MBBS, MHA
Jacqueline Hirth, BS
You may visit their website at www.bowenresearchcenter.iupui.edu